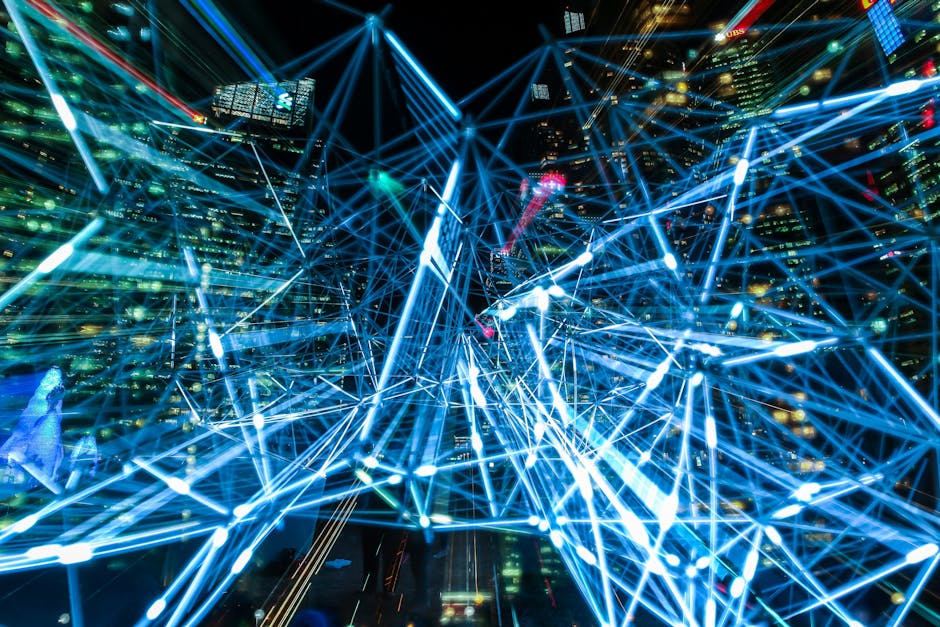 Ever since the conception of blockchain use as cryptocurrency in 2008, it has been a matter of debate on how useful blockchain would be in the world, and the potential and possible uses of it in the world of the Internet.

What blockchain does is that it retains all transactions made using a single unit within the mainframe, and the transaction history of that unit of blockchain is open and free for all to view in a secure space - or in blockchain, on a decentralised space. As such, the transaction history of that unit of blockchain is virtually impossible of being altered, which many hold the opinion as a safer thing.
This opens its endless possibility to benefit the e-commerce sector, as more and more platforms are looking into integrating blockchain to handle certain aspects of e-commerce's biggest concerns. Especially with the recent surge of e-marketplaces coming up, the major issue that many have is the trust that users place in the marketplaces. This leads to many asking: can blockchain resolve trust issues in the e-commerce sector?
Web Security
A major concern of marketplace platform users is the security of the site that they are using. With the constant input and output of large amounts of data, many are often worried about their personal data and transactions being secure on the server.
Currently, the e-commerce platforms collate data directly from the registered customers and sellers, and store these large amounts of data on centralised servers. Thus, the data is vulnerable to hackers and other online criminals. But if the platforms are using blockchain to retain all the data instead, all data is decentralised, making it more secure.
Web Usability
This would entail ease of usage on e-commerce sites, such as through the usage of cryptocurrency, or having a blockchain payment gateway handling system. Current payment methods in international e-commerce are far from perfect, and despite the availability of different methods and digital payment for banks, they still need refining.
Current payment methods have high payment processing fees. When coupled with e-commerce platforms charging high commission rates on any sales made by retailers using their platform, these often convolutes the entire payment process, making many users - be it buyers or sellers - to be vulnerable to loopholes in the payment system, where online criminals can extract the digital sum and use it for their own.
By using blockchain within payment methods, there is the omission of hidden fees and a middleman handling the cash flow, making the payments more direct and low-cost whilst still having a secure transaction. Request Network and ECoinmerce are just some of the blockchain e-commerce projects out there, intent on creating blockchain-based marketplaces that have fast and secure transactions for any e-commerce business model.
Seller's Reputation and Trust
A major factor that has many buyers and customers worried is the reputation of the seller. How can we ensure that the seller is genuine? What is the reputation of the seller and his wares? What is the supply process when I purchase a good from this seller? These are just some of the questions that customers have when it comes to e-commerce, as without a physical store, there is no way to guarantee you will receive what you have paid for.
This problem may be resolved with blockchain. As mentioned previously, a blockchain network is virtually impossible to hack or corrupt, and as such, there can be the establishment of a transparent supply chain that allows customers to see the flow of order that they purchase their products in, helping the seller build their reputation and increase the confidence of consumers.
Market-maker's Reputation
One of the biggest causes of the e-commerce sector's trust issues is the market-maker's reputation and transparency. This problem is clearly visible in current e-commerce areas, with e-commerce giant Amazon facing complaints towards its transparency. Big name e-commerce stores like Amazon often have cases of cutting off direct contact between buyers and retailers, and occasionally disable a merchant's page with little or no explanation. Many large e-commerce platforms has high complaint rates because of this problem.
With a blockchain-based e-commerce platform, the transparency of transactions and interactions between the market-maker, seller and buyer will be clearer and facilitate frictionless and faster processing. Bitboost, a blockchain-based e-commerce platform, is a decentralized marketplace that facilitates frictionless and transparent online transactions between buyers and sellers.
Summary
So, will e-commerce benefit from the use of blockchain? While it seems that blockchain is looking to be the be-all and end-all solution for resolving the biggest trust issues in the e-commerce sector, there is a greater question to everyone: are we ready for such transparency? With the use of blockchain, that means that there is minimal privacy and under-the-hood interactions.
There are a few problems in having all the transaction history retained, and such open transparency. For one, this means that people are able to track your tendencies and preferences. While this is used by many digital platforms and e-shops to display and promote your preferred goods to you, it may make you more susceptible to scams and cons, as more online criminals just need to view your digital history in order to appeal to you.
Secondly, a fully retained history of transaction means that the blockchain host or platform would have a cap for the number of transactions for the entire blockchain. While the available capacity is quite large, the speed and frequency of transactions in this day and age may cause the blockchain to collapse. This has been seen in Bitcoin, where they have split into Bitcoin Cash and have more to come as they near their quota.
Lastly, with such a widespread adoption of blockchain on e-commerce platforms, there may be high occurrences of complacency by market-makers, merchants, and buyers. Just because a particular branch of the system is secure does not mean that your entire system is secure, be it on the user end or the seller end. Even host sites can be corrupted, should privacy and security measures be lax. As such, there may be high privacy violation rates.
Of course, there are ways to resolve these, be it firewalls or sharding and hard forks, but it is not about how to resolve the issue, but the mindsets and attitudes users of the e-commerce platforms hold towards such vulnerabilities and complications.
In this day and age, the seclusion of data of individuals is a constant conflict with the demands of the solution to the trust issues in the e-commerce sector. The main concern at this point before even considering leaving everything in the e-commerce sector to blockchain's help is 'Is the world ready for blockchain?'